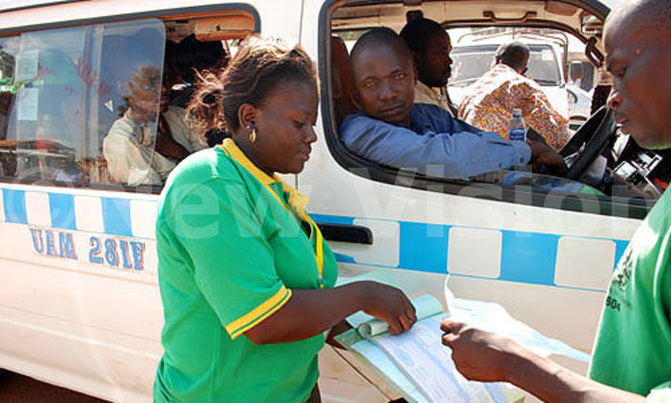 Museveni directed that all fees charged outside the park to be removed.
Taxi drivers in Kampala are excited over President Yoweri Kaguta Museveni's directive on the taxi industry grievances.
Last week during a rally at Kololo organized by Pastor Robert Kayanja, Museveni directed that all fees charged outside the park be removed.
He also said that a committee be set up to handle the affairs of the taxis.
The President called one of his private secretaries, Hillary Emmanuel Musoke to explain to the gathering that the President had written to the Ministry of Local Government, chief administration officers and Kampala Capital City Authority (KCCA) directing them to stop taxi road toll or road side charges.
In an interview with journalists after a committee closed meeting that was organized by the office of the President to address taxi drivers' complaints, Mustapha Mayambala the chairperson of Uganda Transport Development Agency (UTRADA) said that the president has on several occasions supported taxi drivers.
The committee comprises of taxi industry leaders, KCCA officials and officials from the office of the president.
"As taxi drivers, we are happy with President Museveni's directive, the life of taxi drivers and a conductor is improving due to his intervention. We think he is going to win the support of taxi drivers,"Mayambala told the media after the meeting.
The committee chairperson and the president's private secretary Musoke who met a cross section of taxi drivers at city hall on Friday said the committee has agreed to implement Museveni's directive and will release all taxi drivers who were arrested on several occasions on matters concerning their taxis.
Musoke said that the committee decided to organize election for taxi drivers to elect new leadership for their industry in June this year.
Mayambala revealed that they have over 80 drivers battling in court with KCCA on various offences, while others are in prison.
"Over 100 vehicles were confiscated and are at the KCCA Nakawa yard," he said.
He requested drivers whose vehicles were confiscated to go to KCCA offices in Nakawa to claim their cars and resume business.
However the chairperson Taxi Owners Association, God Mugisha said he is disappointed with the taxi leadership committee noting that police and KCCA have been left to manage affairs of taxi drivers excluding taxi owners.
"The president directed that taxi owners be included on the committee to solve the issues but we have been left out. I was not invited for this meeting, I just budged into it," he said.