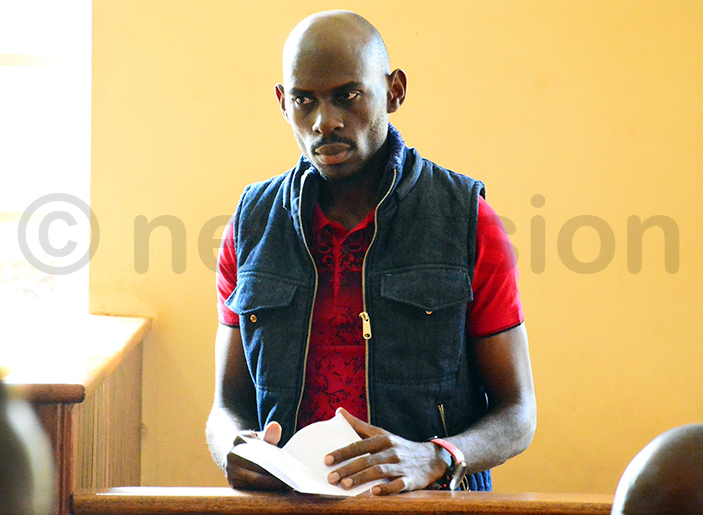 SK Mbuga assault case flops
Leila Kayondo dragged Mbuga to Kabalagala Police Station accusing him of assault
The Makindye Magistrates Court has postponed hearing of the assault case involving estranged lovers Suleiman Kabangala Mbuga alias S.K. Mbuga and singer Leila Kayondo.

Happiness Ainebyona, the state prosecutor told court that the additional statement which Leila Kayondo recorded at the Kabalagala Police Station was not yet on court file.

"The statement is not yet on the court file. So I ask the police to have the statement on file," Ainebyona said.
Kenneth Paul Kakande, Mbuga's lawyer dismissed Ainebyona's request claiming that it is the duty of the prosecution to have the additional statement on file.
The Chief Magistrate, Richard Mafabi adjourned the matter to January, 12 where he will deliver his ruling.

Kayondo dragged Mbuga to Kabalagala Police Station accusing him of assault in which she sustained facial bruises.