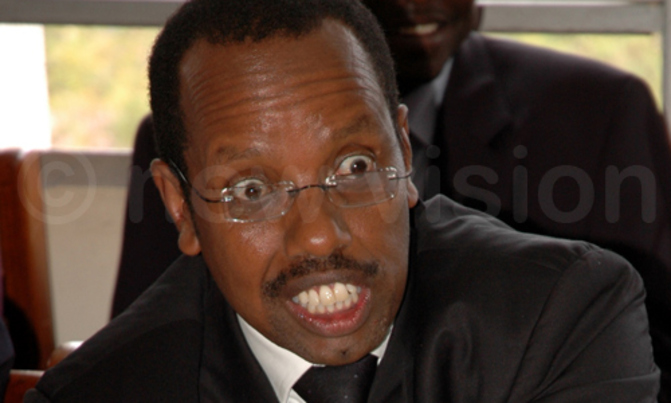 THE problem of salary delay, missing names and under or over payment will be a thing of the past come July 2014, finance Permanent Secretary Keith Muhakanizi has said
By Mary Karugaba
THE problem of salary delay, missing names and under or over payment will be a thing of the past come July 2014, Finance Permanent Secretary Keith Muhakanizi has said.
Meeting Chief Administrative Officers (CAOs) from over 75 districts on Monday at Imperial Royale Hotel, Muhakanizi said that with the decentralized salary payment system, all civil servants payrolls should be ready for payment at least by 18th of every month and their monies on their accounts at least by 20th of every month.
Muhakanizi said in case of any salary delays, civil servants should put their CAOs to task to explain.
"We have agreed that by 15th of every month, all payrolls must be submitted to Finance and if they are no complaints, people must be paid immediately. I am tired of salary arrears and delays," Muhakanizi said.
Muhakanizi said CAOs must ensure that whatever is submitted has been verified and no ghosts on it.
"You have been given powers to manage the payroll as accounting officer. If you include ghosts on it, then you should be held personally accountable," he emphasized.
Government in January this year, decentralized the payroll, after the system experienced a number of performance challenges particularly with regard to inaccurate payroll, delays in salary payments and presence of 'ghosts' on the payroll. 
Under the new decentralized payment system, the accounting officers are required to verify and approve the payroll and each salary payment on the Integrated Financial Management System (IFMS), which means they will be held responsible for the details submitted for the payroll payment.
Public Service which previously managed the payroll will only provide policy guidance, administration and monitoring.
Discussing the implementation of the system, the CAOs were optimistic that with the new system, the question of ghosts and salary delays will be no more.
They argued that unlike the previous centralized system, it will be very difficult for accounting officers and Public Service to smuggle in names on the payrolls that have not been approved.
Some of the CAOs though were hesitant to directly pin individuals or ministries whom they suspect to have been previously behind ghosts, they blamed the system which they said had been manipulated by Public Service
"Ghosts were never created by CAOs. It's unfortunate that we had no control of the payrolls. However with the decentralized system, the issue of ghosts will be no more. Here we have powers and know the number of employees we have and by name," William Wopuwa CAO Namutumba said.
Ismail Ochengele CAO Serere, noted that previously the system was not transparent and therefore "people" took advantage to smuggle in names.
Already, the system is doing very well in pilot districts. I believe it will end this issue of ghosts and delays in payment. We are happy that power has been given to us and it will be very difficult to smuggle in names," he argued.
Aloysius Aloka from Bulambuli told the meeting that with the new system, CAOs will be able to go to the ground and physically verify the numbers of employees on the payroll.
"Ghosts will only remain if the accounting officer just wishes so otherwise there's no reason why they should be there," he said.
Related stories
Govt clears civil servants' salary arrears
Officials face sack over delayed salary payments
CAOs want salary payment process decentralised
75 local governments to be rolled on IFMS