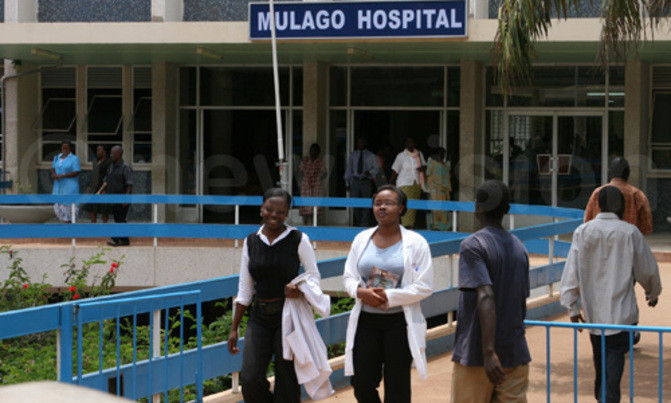 NATIONAL Water Sewerage Corporation management has refuted reports that it disconnected water supply to Mulago Hospital
By Jeff Andrew Lule
NATIONAL Water Sewerage Corporation (NWSC) management has refuted reports that it disconnected water supply to Mulago Hospital.
Speaking to New Vision at their offices yesterday, the agency's manager public relations and communications, Sarah Namuwenge said they only disconnected other departments within the hospital premises but not the main hospital as alleged.
"We disconnected other departments like the Medical and Nursing Schools among others. They have different service lines and it is what we disconnected. The main hospital was not affected by our operations," she said.
She said all bills of other departments are supposed to be paid by Ministry of Health and will not be reconnected until they are cleared.
Namuwenge stressed that water is a key resource in the operations of the hospital like anyother health facility and disconnecting it would affect its operations.
"There is no need for alarm. Our major role is to save people's lives through providing safe and clean water. Disconnecting the hospital would automatically affect the facility's operations thus leading to loss of people's lives," she noted.
She said they are already in talks with the hospital management to see how the bills will be cleared. Namuwenge said their team was also on the ground to check low pressures at the facility.
The NWSC last week disconnected water supply from some parts of the hospital over unpaid bills amounting to over sh6bn.
The managing director NWSC, Dr. Silver Mugisha, said they intend to expand water services from 40 to 80 districts in the next five years.
"That is why we urge our people to desist from illegal connections. This affects our operation like our expansion plan," Mugisha noted.
NWSC clarifies on Mulago water supply disconnection