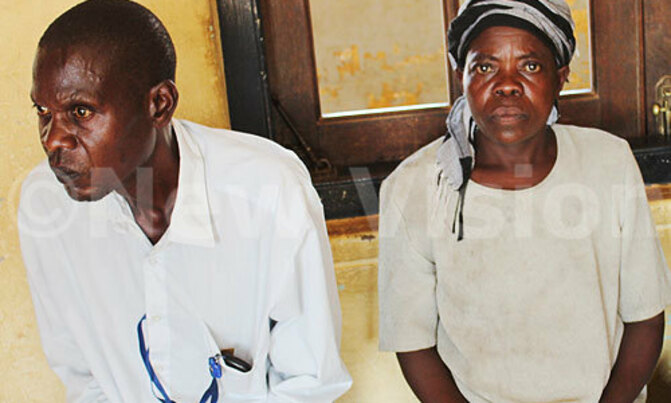 A couple in Soroti is arrested for concealing information on their 15-year-old daughter who was defiled and got pregnant.
By Godfrey Ojore  

SOROTI - Police in Soroti on Monday afternoon arrested and detained a couple for concealing information about their 15-year-old daughter who was defiled and got pregnant.

John Eboku and Beatrice Acam of Aloet Aputon village in Aloet parish, Arapai sub-county were reported to be in negotiations with the parents of the suspect to settle the matter out of court.

Concerned neighbours tipped police because the girl reportedly dropped out of school after she discovered she was pregnant.

"We are told that the parents wanted to settle the matter involving a minor without involving authorities yet they were concealing a crime," said the police spokesperson Kyoga region, Juma Hassan Nyene.

Unfortunately police were unable to arrest the accused defiler who is reported to be on the run. But police have prepared charges of aggravated defilement against the defiler.

"Defilement is high in Teso and we have established that it's the parents who encourage it. We shall charge the parents in courts of law so that it will act as a deterrent to other parents," Nyene said.

A pregnancy test at Diana Health Centre II in Soroti municipality proved that the girl is two months pregnant.

"Doctors confirmed and we are going to mount a search for the defiler until we arrest him," Nyene said.

Police did not disclose the names of the suspected defiler on grounds that it may jeopardize investigations.

Joseph Erimu, the chairman School Management Committee, expressed his disappointment with the parents for concealing crimes yet the victim is a school girl.

"We always encourage parents to report such cases to police but some are adamant," Erimu said.
 
Couple arrested for concealing daughter''s defilement