From dealing with the ubiquitous coronavirus pandemic to coming to terms with the destructive effects of torrential rains in several parts of Asia, here are pictures from Wednesday in different parts of the world.
PICTORIAL

Here is our selection of pictures from around the world on Wednesday (July 15):

_____________________________

Across Uganda's eastern border, in Kenya, a woman with a face mask walked past graffiti that promotes social distancing, to curb the spread of the COVID-19 coronavirus, in Kibera, Nairobi.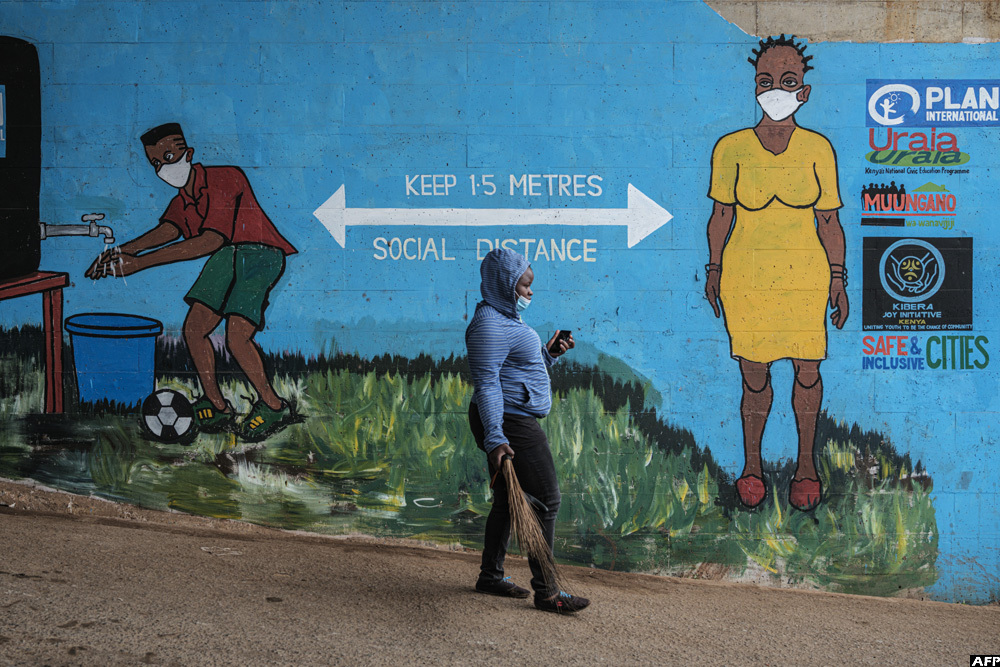 Several miles away, in the Indian state of Uttar Pradesh, a COVID-19 coronavirus patient sat on her bed at the Intensive Care Unit of the Sharda Hospital, in Greater Noida.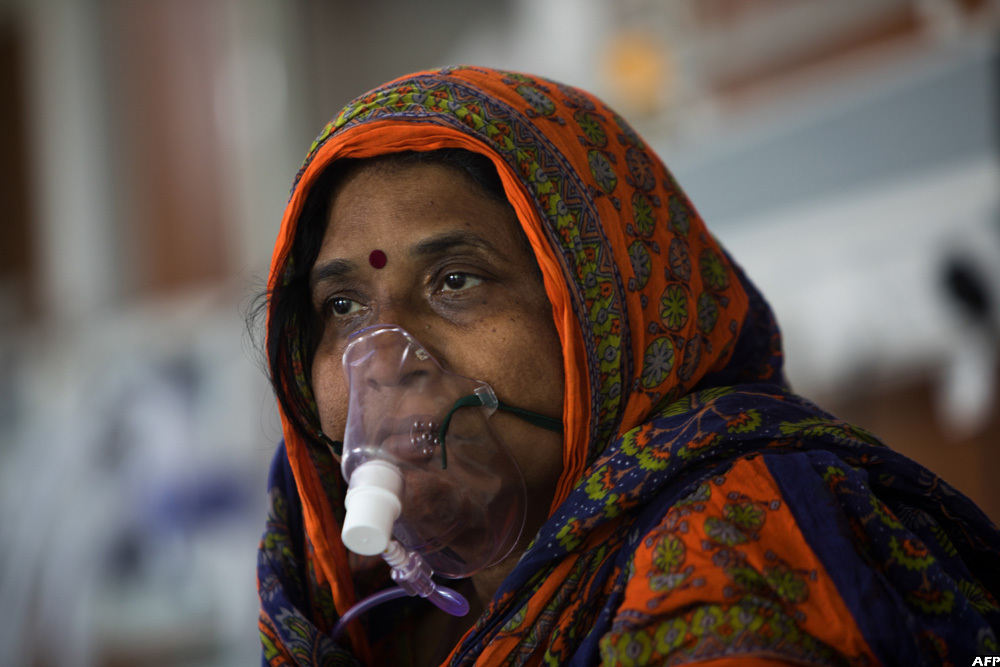 And in Spain, these healthcare workers gave a thumbs-up at a temporary testing centre for the novel coronavirus in the Spanish Basque city of Getaria. The novel coronavirus has killed at least 574,278 people since the outbreak emerged in China last December, according to a tally from official sources compiled by AFP at 4pm (Ugandan time) on Tuesday.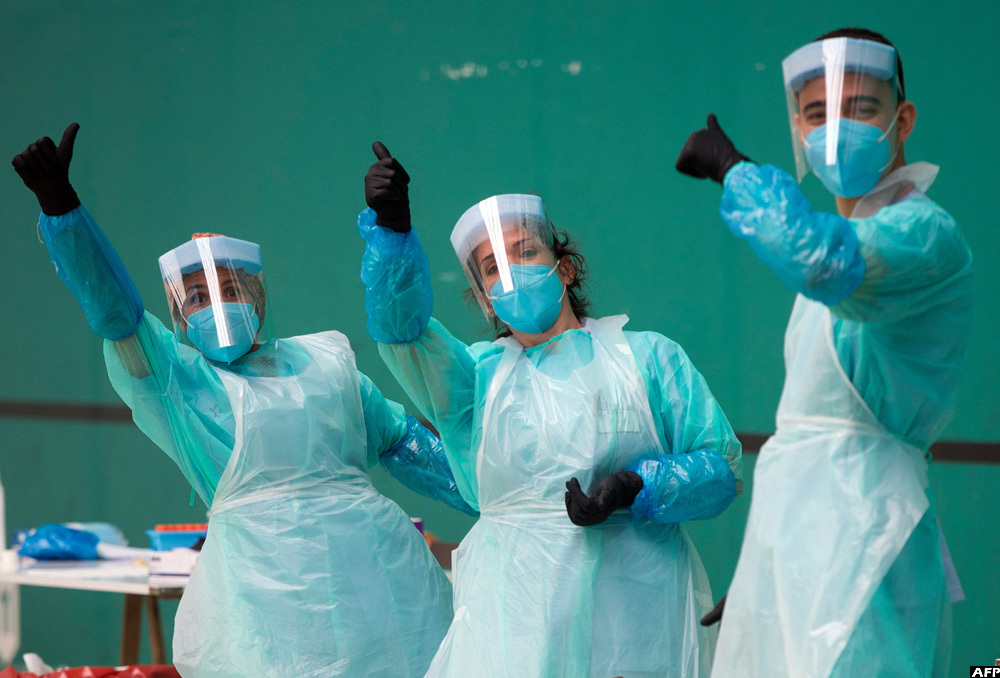 In Mexico, a woman walked past a coronavirus-related mural painted by urban artist Alejandro Bautista Torres, 38, aka Kato, in Mexico City.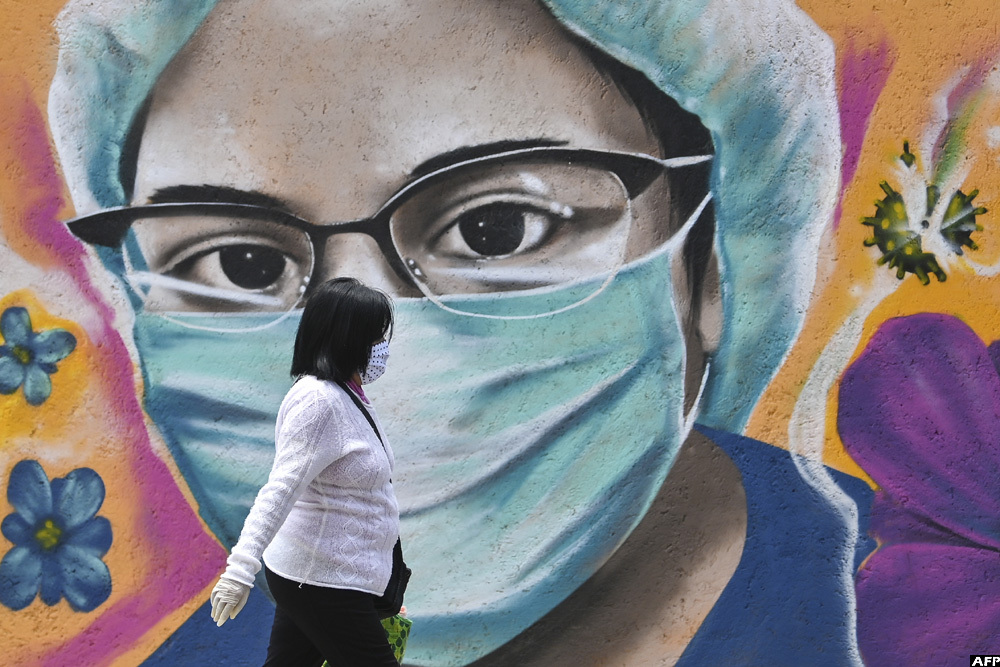 In Palestine, this doctor displayed a blood sample taken from a person suspected of being infected with the novel coronavirus COVID-19 in Hebron in the occupied West Bank.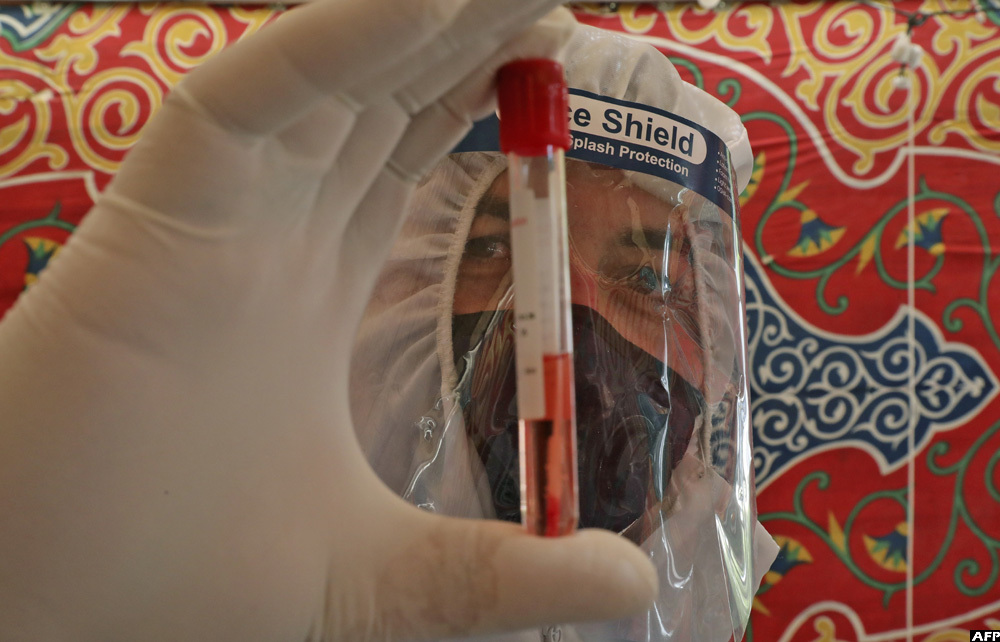 Elsewhere, in India, doctors and nurses wearing Personal Protective Equipment (PPE) suits attended to a COVID-19 coronavirus patient at the Intensive Care Unit of the Sharda Hospital, in Greater Noida.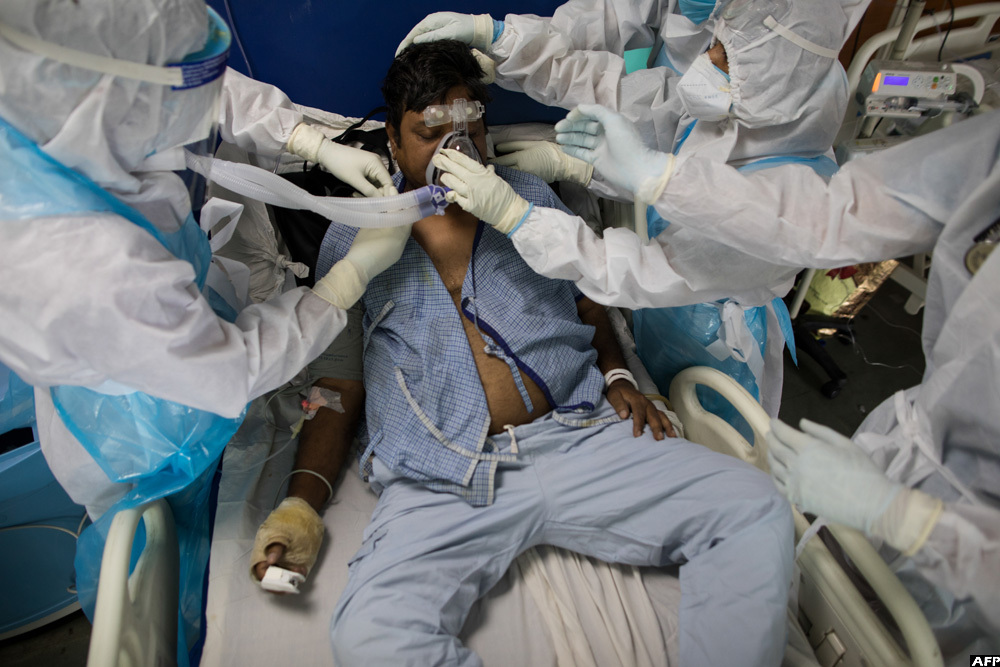 And in Brazil, a 77-year-old COVID-19 positive patient was transferred by helicopter from the municipality of Monte Alegre to the municipality of Santarem in the Brazilian state of Para to receive treatment amid the novel coronavirus pandemic.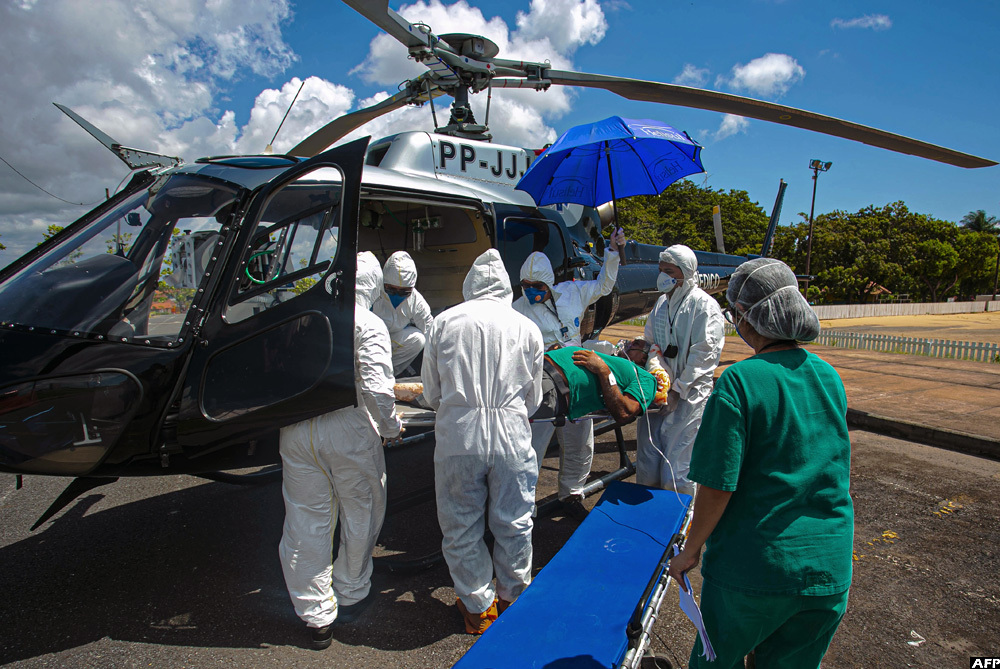 In Indonesia, a worker placed wooden tombstones at a burial site for victims of the COVID-19 coronavirus at Keputih cemetery in Surabaya, East Java.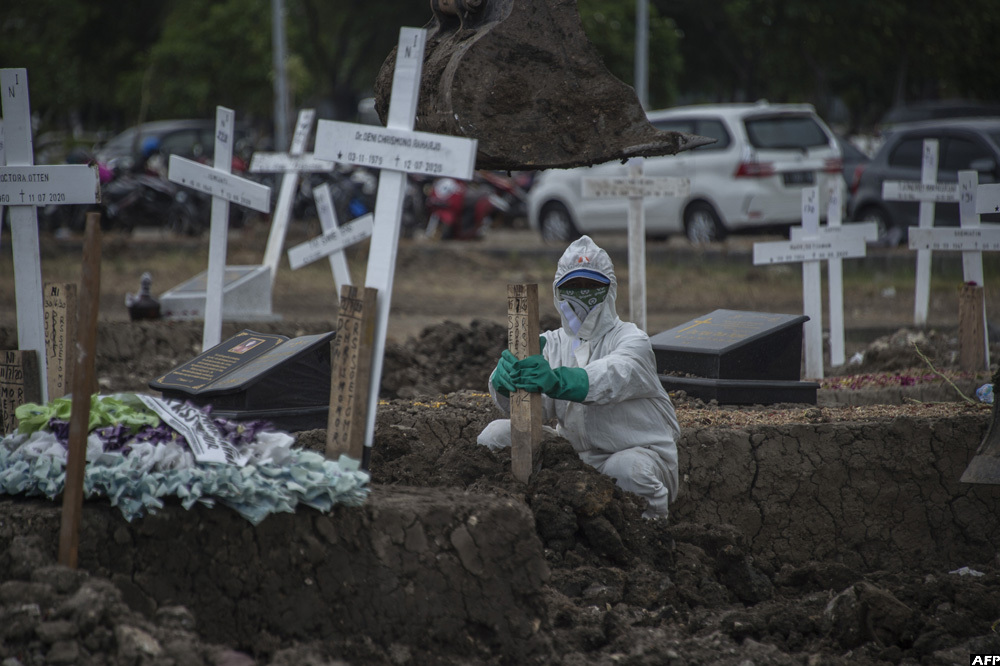 Meanwhile, a Colombian soldier disinfected a church in Bogota. Two days earlier, on July 13, Bogota enforced a strict zonal lockdown, affecting 2.5 million people, to restrict movement for the next two weeks to contain new outbreaks of COVID-19.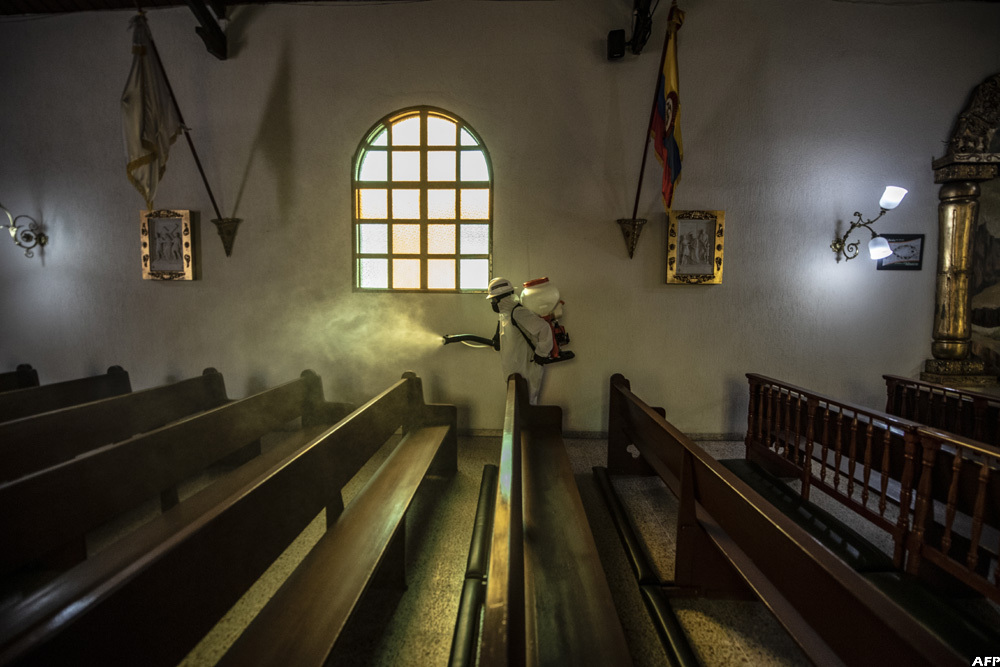 9: In North Macedonia, people wearing face protection equipment cast their vote in a polling station during the general election in Skopje. The country in the Balkans went to the polls on Wednesday in a tight parliamentary election whose winners will face a surging coronavirus outbreak and the start of talks to join the European Union. It is the first parliamentary election since the Balkan country added "North" to its name early last year, ending a decades-old dispute with Greece.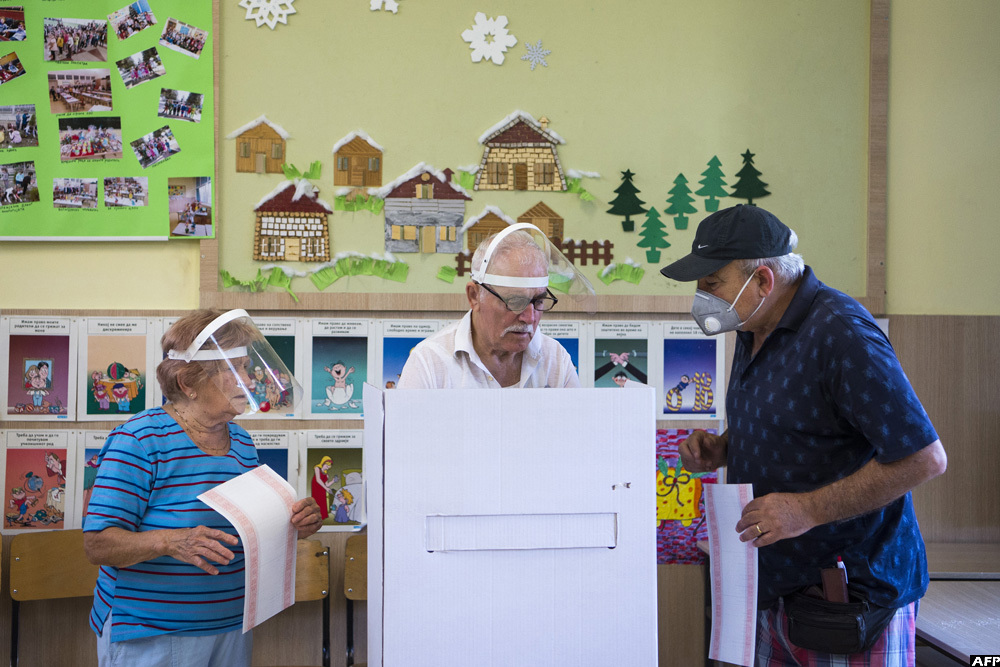 In Chile, this aerial view shows cars in a car dealer which were burnt during protests in support of a bill that seeks to authorize withdrawals from pension funds, in Santiago.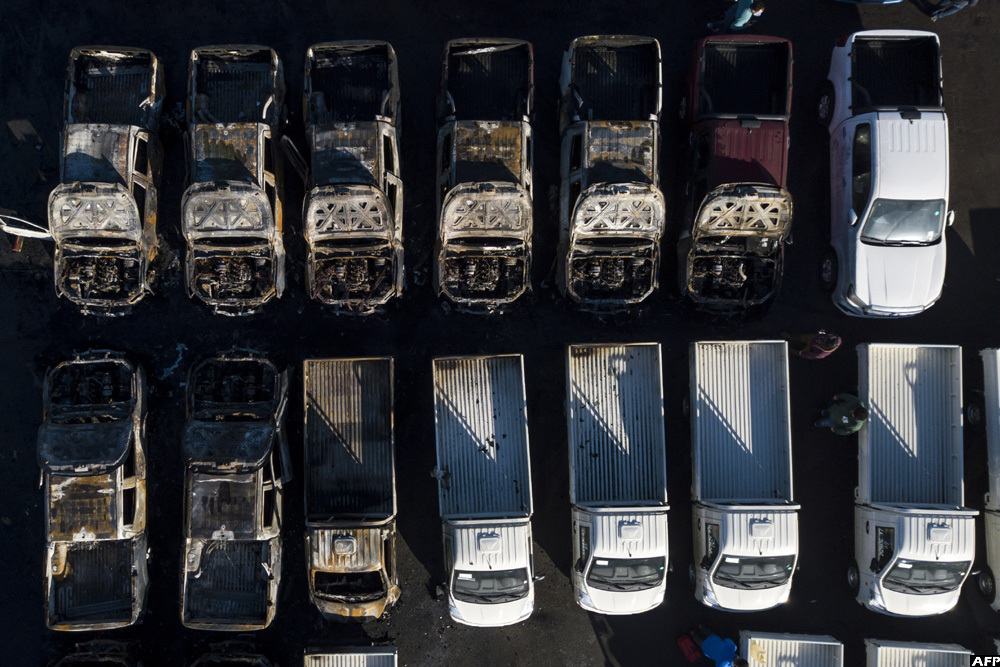 In Spain, Nissan employees, wearing the red jumpsuit and Dali mask of the Spanish Netflix hit series La Casa de Papel (Money Heist), shouted slogans during a demonstration in Madrid, against the closure of the Japanese carmaker's factory of Barcelona. Nissan has decided to shut its factory in Barcelona, where 3,000 people are employed, after four decades of operation.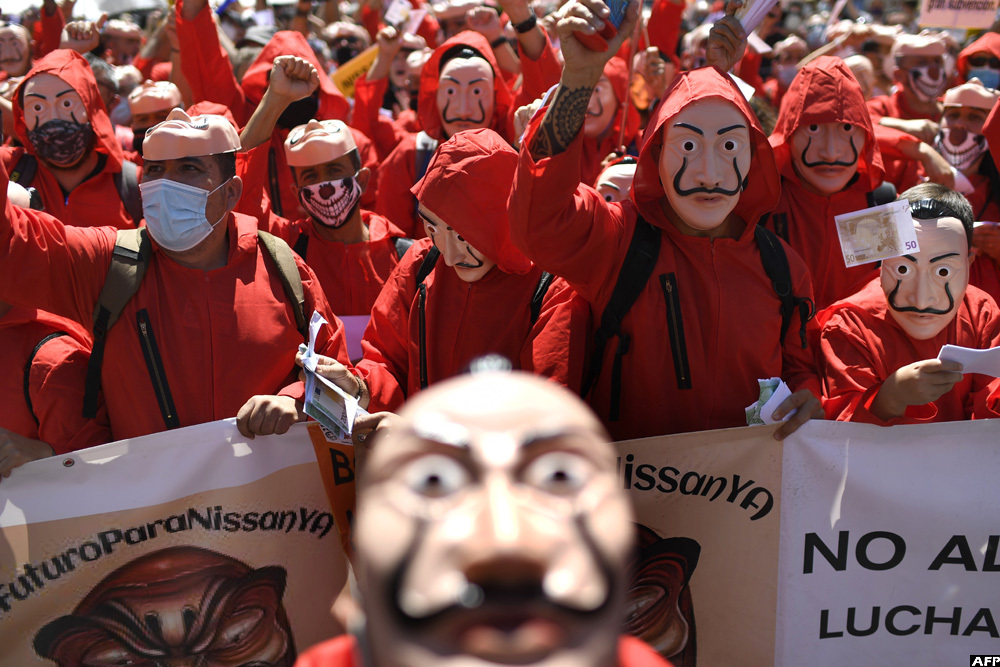 In downtown Moscow in Russia, Police officers detained participants of a protest against the results of the July 1 national vote which approved reforms to the Russian constitution, including a reset for President Vladimir Putin's constitutional term limit that allows him to run two more times and remain in power until 2036.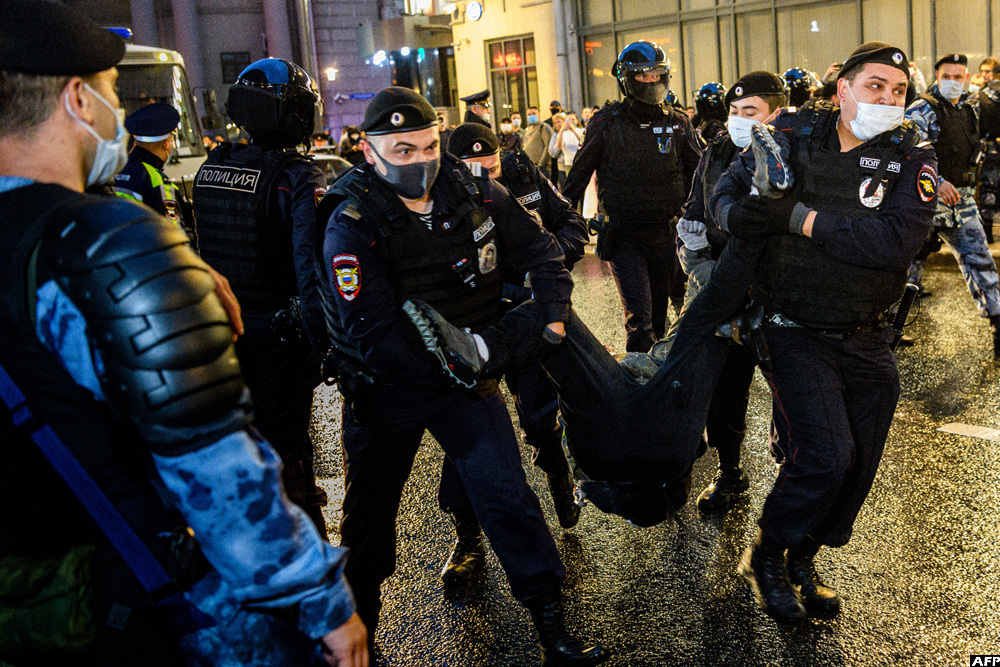 In Armenia, 70-year-old Evelina Hovhanisyan pointed at the gate of a yard in the village of Aygepar in Tavush region damaged by recent shelling during armed clashes on the Armenian-Azerbaijani border. Defence officials in Armenia and Azerbaijan said fighting on their border subsided on Wednesday after several days of deadly clashes raised fears of a major flare-up. At least 16 people on both sides were killed in three days of shelling that started Sunday between the ex-Soviet republics, which have been locked for decades in a conflict over Azerbaijan's separatist region of Nagorny Karabakh.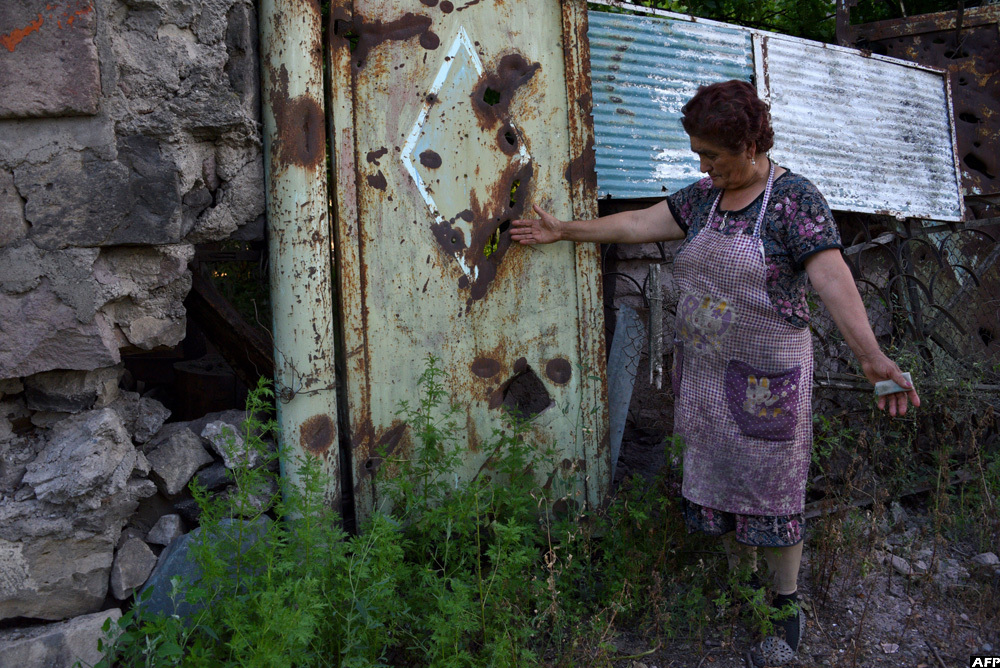 Meanwhile, US President Donald Trump was seen arriving in Atlanta, Georgia.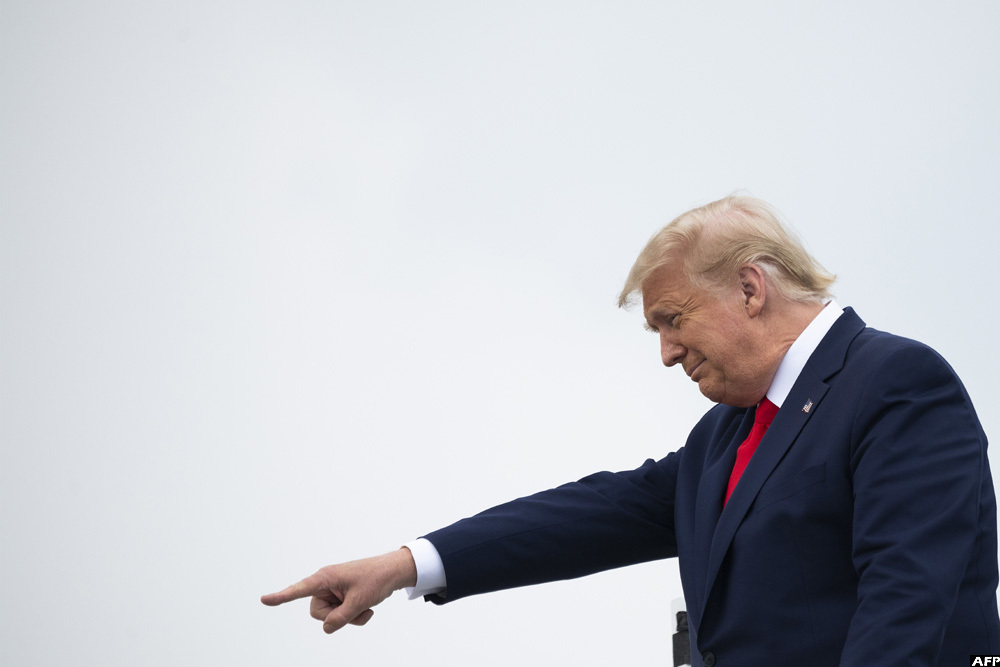 In Canada, this bird's eye view showed a new 100-meter-long Black Lives Matter mural, written for the first time in French ("La vie des noir.e.s compte"), in Ste Catherine Street in central Montreal. The letters were painted by about 20 local artists. The mural will be on display all summer in support of the anti-racism movement that followed the killing by police of George Floyd, an unarmed black man, in Minneapolis in May.



In India, children attended a tele-learning class at their home displayed on Kalvi TV channel, an education tele-learning initiative set up by the Department of School Education to allow students from class 2 to 10 to continue with their curriculums as schools remain closed as a preventive measure against the COVID-19 coronavirus in Chennai.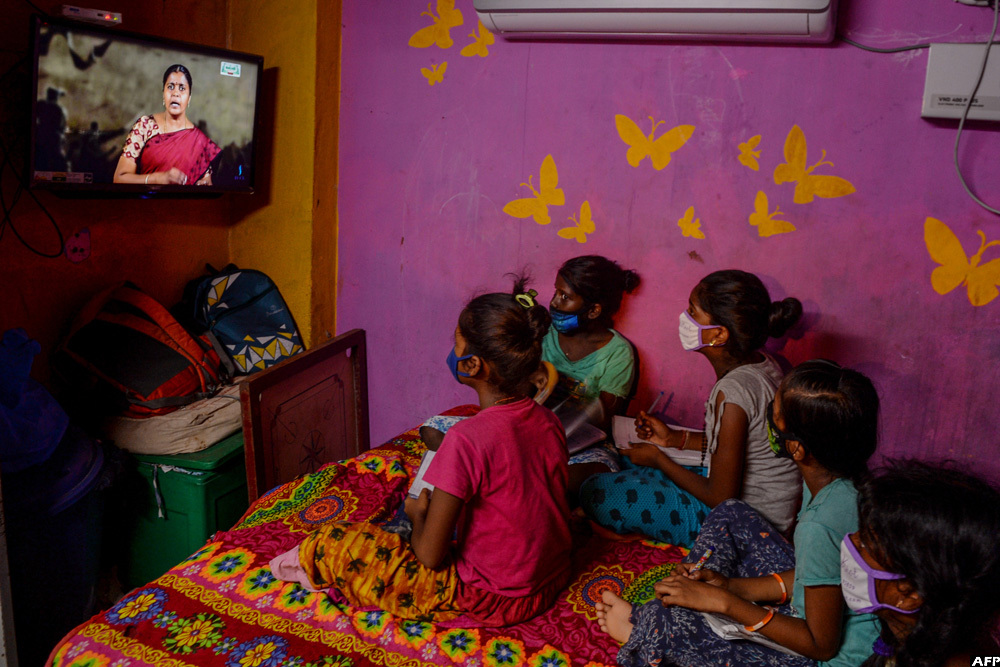 The focus turned to weather, and in China, these residents rode a boat past a damaged and flood-affected house near the Poyang Lake due to torrential rains in Poyang county, Shangrao city in China's central Jiangxi province. The vast Yangtze drainage area has been lashed by torrential rains since last month, leaving 141 people dead or missing and forcing the evacuation of millions more across several provinces.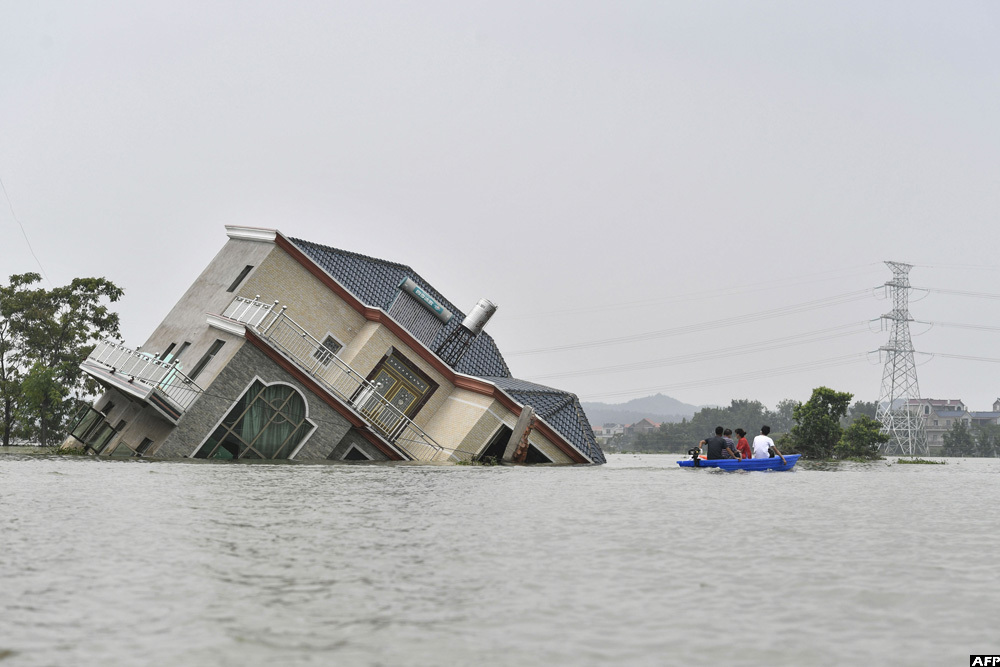 In the same province, this aerial photo illustrated the extent of the situation.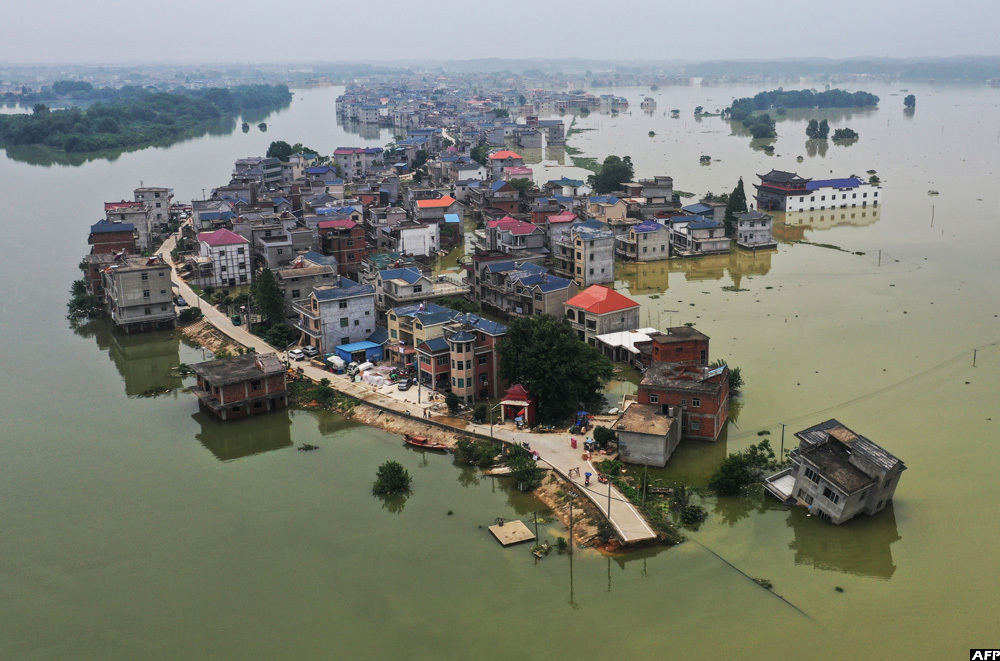 It is a similar case in Bangladesh. This aerial view shows flooded houses in Sunamganj. Almost four million people have been hit by monsoon floods in South Asia, officials said on Tuesday, with a third of Bangladesh already underwater from some of the heaviest rains in a decade.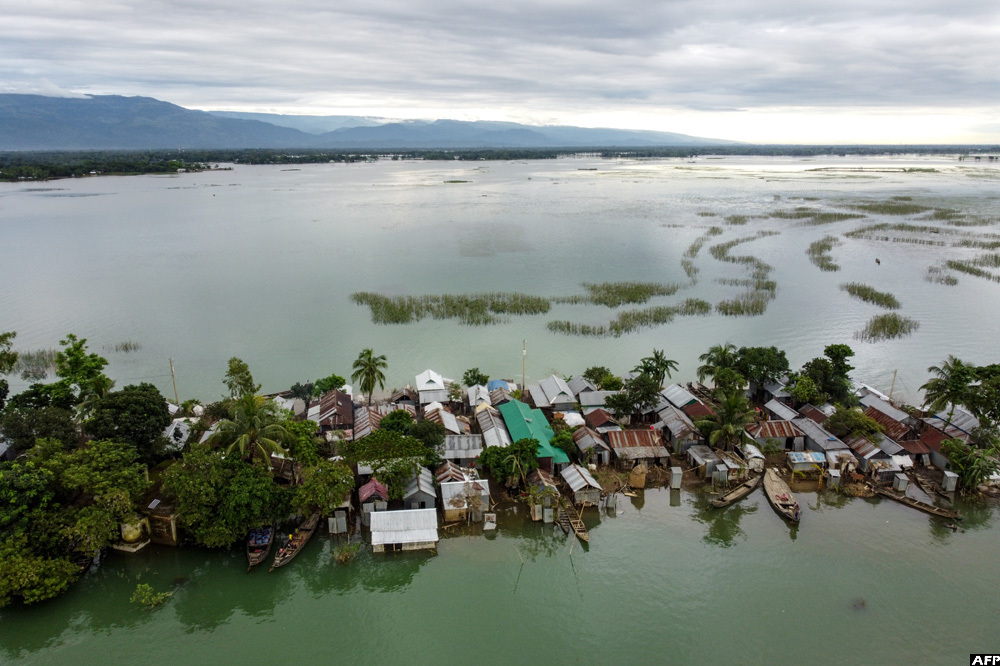 (Compiled by Joseph Kizza)